If you are a Mac enthusiast and are either planning to purchase one or have been using one for years, you may be interested in learning some additional tips & tricks.
Even if the Mac that you are currently holding in your hands is not the first one that you have owned over the years, it isn't very likely that you know every feature that can make your user experience better and your Mac faster.
Therefore, in this article, we will share some insightful tips and tricks for Mac enthusiasts that will help discover new ways of using your computer and enhance its performance.
Tip 1: Answer Calls & Text Messages
To answer the phone calls faster by doing so on your Mac rather than looking for your smartphone, all you need is to go to the Settings app on your iPhone, click Phone, then Calls on other devices, and switch to allow. The same applies to text messages. However, you may have chosen to use a different app for messaging than the iMessage because your friends and family use Android phones.
A popular app used to be Whatsapp, but since Facebook owns it and the recent updates require sharing your data with Facebook, which has had quite a few security issues in the past, you may want to look for the best whatsapp alternative 2021, such as Terminal or Signal.
Tip 2: Declutter Your Desktop
If you have a really messy desktop, there is a quick way you can clean it up. First of all, go to the desktop and click View from the upper menu. Then, click the option called Use Stacks. This feature will group all of the items you have on your screen by their file type.
More to it, keeping a clean desktop can even improve the overall performance of your Mac. Multiple thumbnails will no longer be using additional system resources and slowing your computer down.
Tip 3: Quit Resource-Hungry Apps
For those of you who work with video editing, graphic design, or simply enjoy gaming, resource-hungry apps can cause a lot of trouble, such as unproductivity and data loss.
In order to see what apps are slowing down your Mac, use the keyboard combination Command + Space to open the Spotlight Search. Then, type in "Activity Monitor." This tool will show you which apps are slowing down your computer the most. Either quit them or uninstall them and look for a better alternative.
Tip 4: Speed up the Booting Process
This tip will be useful for those of you who have been using a Mac for a couple of years and for those who have just recently purchased one. If you are an experienced user, you are probably suffering from a slowly booting Mac.
However, you can easily fix or prevent this issue by keeping on track with what apps you add to your login items list. To edit this list, click the Apple icon from the upper menu, go to the System Preferences, choose Users & Groups, and go to the Login Items. Here, you can either add or remove apps from the list.
Tip 5: Deal With the Spinning Beachball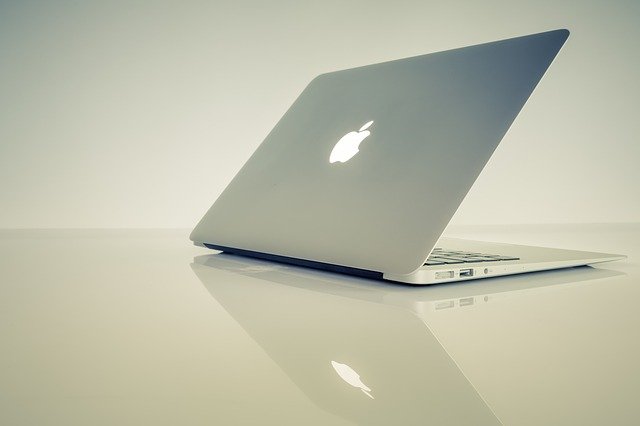 The older your Mac is, the higher the possibility that you will see the spinning beachball more often. If you see one, it means that your computer is lagging or unable to deal with the high consumption of system resources.
To quickly solve this issue, open the CPU tab in the Activity Monitor and close one or two apps that are using significant amounts of system resources. If this continues, you might want to consider finding an alternative for a certain app.
Tip 6: Understand Why Your Mac Has Become Slow
There are many reasons that could influence the slowing down of your Mac. However, the most often cause is low free disk space on your computer. Thus if you were to check on it regularly, you would be able to manage it and keep the free disk space to the right level.
To check how much free storage space you currently have on your disk, click the Apple icon from the upper left corner, choose the About This Mac option, and open the Storage section. After the data is calculated, you will see if you have less than 10% of free storage space. If it's less than that, you will need to look for ways to clear it up.
Tip 7: Delete Large Files
If you have figured out that you have low free disk space, there are a few effective methods to solve this issue. First of all, in the same Storage menu, click Manage. Then, on the left column, you will be able to see how much space is taken up by certain apps and remove the ones you do not need.
Secondly, open your Downloads folder and look for large one-time use files, such as PDF leaflets, installation files, and media files. In the future, orient to finding great streaming platforms such as Netflix or Hulu to avoid downloading large files.