BlueStacks is the fastest growing Android emulator all around the world. It was the first one that introduced the revolutionary concept of running Android apps and games on PC. People weren't believing that they can run 2 OSs on a single device at a time. But now it is so common to use such software on PC. Android interface, features, customization makes it the most beloved OS. Unfortunately, Android smartphones and tabs are so small in size. Their screen doesn't look interesting while playing a game or watching entertainment stuff. This drawback is the main reason behind the success of BlueStacks.
We ranked BlueStacks at the top in our list of Best Android Emulators for windows. Its speed is incredible and supports the advanced version of Android. BlueStacks interface is a little bit different from Android smartphones, but it is near to it. People love to use BlueStackks because of it's fast speed, processing, performance, and gaming experience. The makers have shifted all of smartphone game controls on Keyboard and Mouse. Now, game controls are so smooth and you easy use and understand them. Below we will guide you on how to install BlueStacks on PC, Windows, Macintosh, and other platforms.
How to Install BlueStacks on PC:
To install BlueStacks for PC, you need to download the file from BlueStacks' website. Then, run the setup to install and configure the BlueStacks. Lastly, you must sync your Google account with BlueStack and it's ready for use. Check the detailed steps below:
Step 1)  Visit the official site of BlueStacks.com, and click on the download button. It will start downloading. The file size is heavy so it will take some time.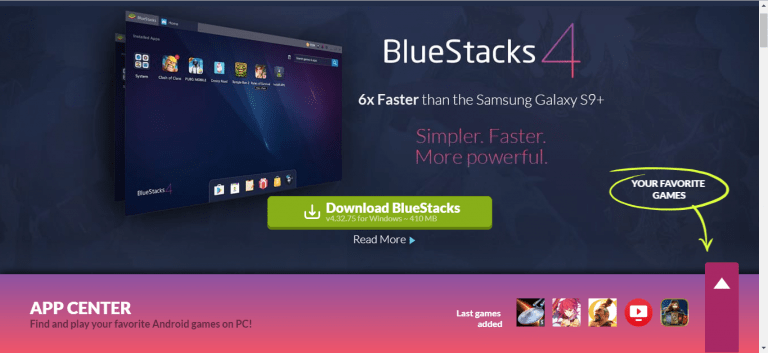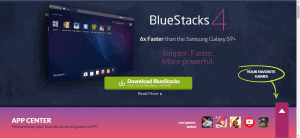 Step 2) Once the BlueStacks has been successfully downloaded, click on the file.
Step 3) Run the setup to start the installation.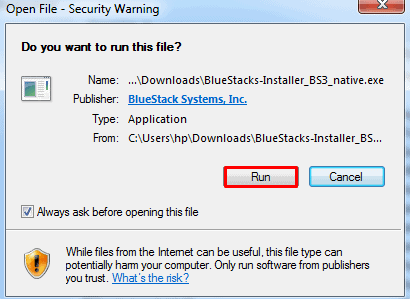 Step 4) After that, the BlueStacks start menu will appear with the "install now" button. Click on it to configure BlueStacks on PC.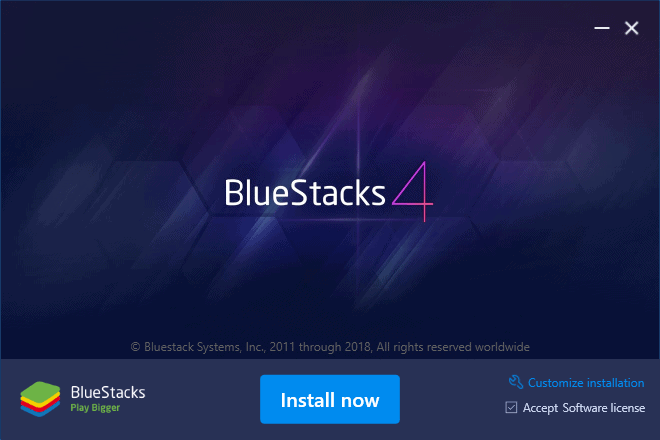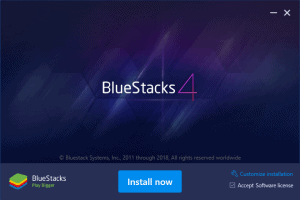 Step 5) Wait for the extractions of the files, it will take a while to complete the extraction.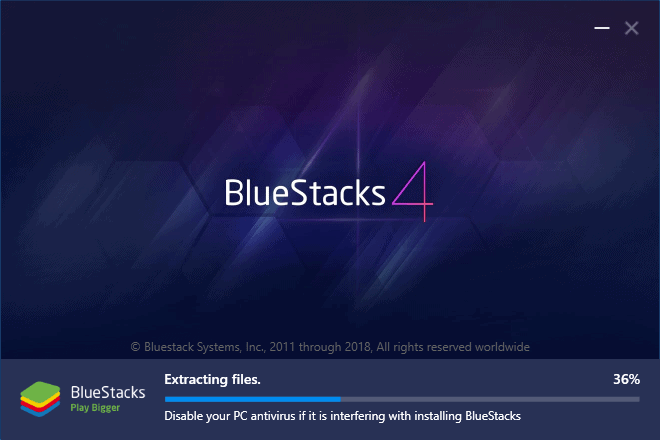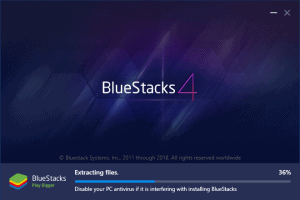 Step 6) Once the extraction gets complete. Click on the Complete Button.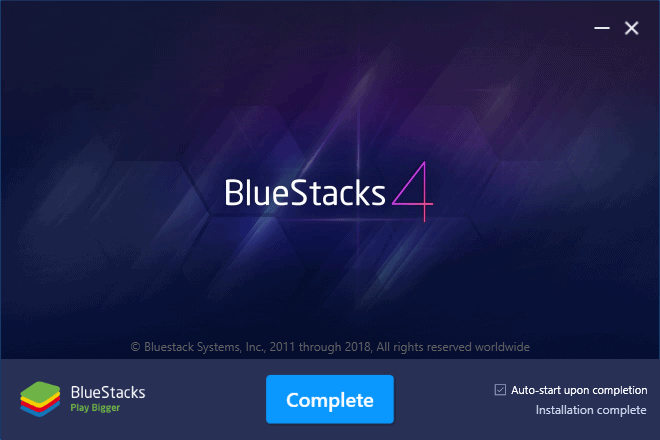 Step 7) After completing the initial procedure, you need to fulfill some essentials and formalities like selecting your Language
Step 8) Now it will request your Google Android ID and Password. If you are an Android user already, enter the same ID and password. If you are a new user then you can create a new account directly from the screen. Just click on create new account.
Install Android Apps APK on PC:
This is a normal thing, that some app or game suddenly disappears from Google Play. It means the Google authorities have removed that app or game from it. On smartphones we install the Google Play removed apps through Apk files. Now luckily you can also get the Android apps and games APK on BlueStacks.
BlueStacks N (Latest Version):
The current version of BlueStacks in BlueStacks 4 also known BlueStacks N. This version is equivalent of Android Nougat 7. After the BlueStacks Update to 7.1.2, it becomes more excellent. On the official website, the operators have claimed that it is 6 times faster than Samsung Galaxy S9. This is awesome, I personally tried BlueStacks, if your RAM is good than BlueStacks will run with the bullet speed.
Benefits of Using BlueStacks:
We all know that gaming and other entertaining stuff looks good on a big screen than smartphones. One the other hand smartphones apps and games are more compact in size and easy to run. So by mixing both features, we can get a complete entertainment package. Just need to install BlueStacks on PC, and all of the fun is yours for free.
Better Gaming Experience:
Gaming is not just entertainment, it's the life of gamers. Professional and hardcore gamers always prefer the heavy gaming systems to play the action, RPG and Strategy sensational games. A smartphone screen may be more suitable for a game. But the experience of playing games on PC systems is something exceptional. Once you taste the PC gaming, you will not play games on smartphone again. There are millions of Android games that are supported by BlueStacks. Especially you will surely like PUBG mobile on PC, Hey Day on PC, Pokemon Go on PC, Mobile Strike on PC.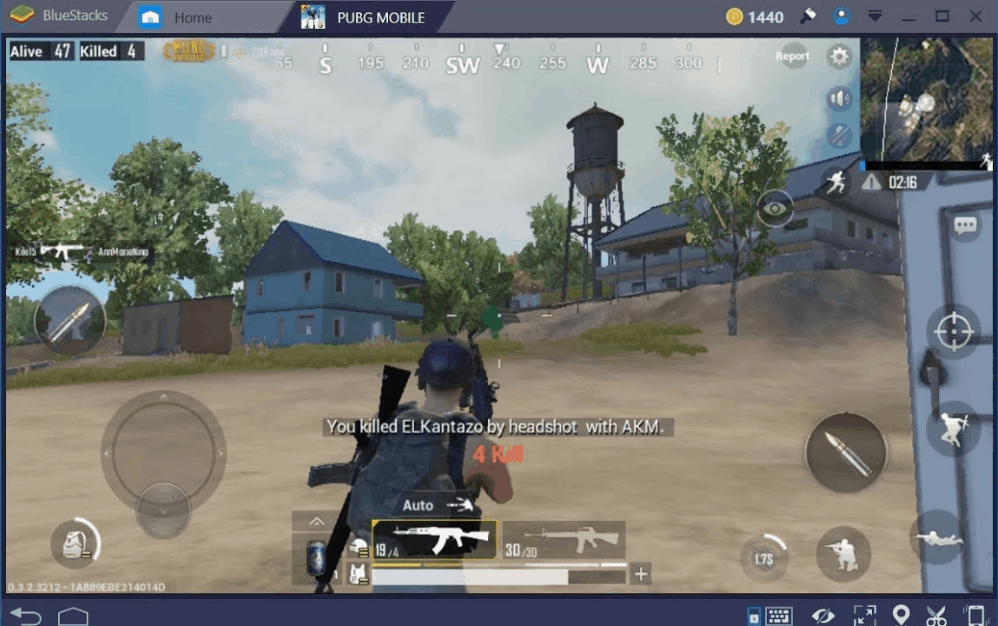 The latest version of BlueStacks has made the controls more easy for users. Controls are shifted on keyboard and mouse. Like Space button for jump, arrow buttons for directions and use a mouse to attack. PUBG and Fortnite lovers can experience what the mobile version of games. So now install Bluestacks on PC for a better gaming experience.
Better Movies and Shows Streaming:
Do you know why people prefer to watch movies at the cinema rather than at home? Because cinema gives you a massive screen with more impressive sound systems. Android apps makers and providers many free and paid movies apps. You can easily download them on BlueStacks If they are available on Google Play Store. Like you can download Netflix for PC, Hulu for PC, Crackle for PC and many others. If not, then you just need to do a minor effort. As we already mentioned that you can also install APKs on PC through Bluestacks. Now create your own Home Cinema by getting BlueStacks on PC.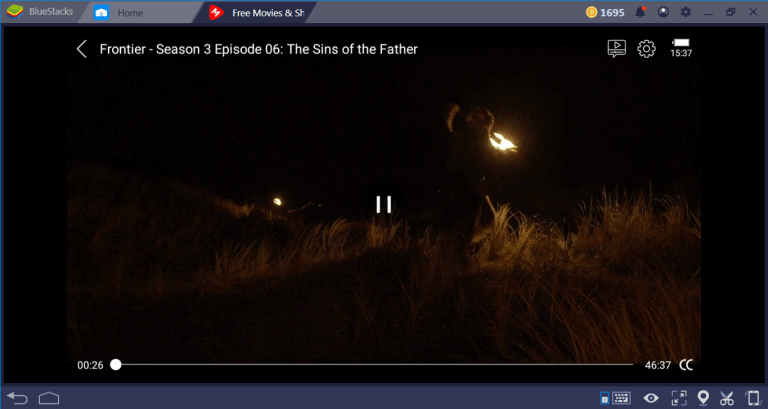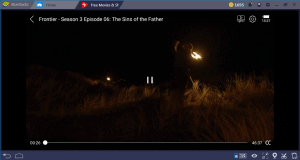 The trending apps which are not available on Play Store can be used through their APK files. You can use Showbox on PC, MegaBox on PC, Mega Shows on PC, Popcorn Time on PC and many other apps by getting their APK's. BlueStacks procedure for installing APKs in better than Android Smartphones. Just download and install no need to customize settings. Now you can Stream Movies and shows on PC, get entertainment on Big Screen.
System Requirements for BlueStacks:
Minimum system requirements.
OS: Windows (Windows 10 Recommended).
Processor: Intel/AMD Processor (Intel Core i5-680 (PassMark 3500) Recommended).
RAM: 4GB RAM (6GB or higher recommended).
HDD: 4GB Disk Space (SSD Or Fusion Recommended).
Internet connection: Stable (2MB Downloading speed will be appreciated).
You can allow the memory of your choice to BlueStacks. Usually, BlueStacks consumes RAM round about 2GB. If you have plenty of RAM, you can set the RAM at the certain limit you want.
BlueStacks Old version:
BlueStacks previous version was BlueStacks 3N. If your systems are not running well while operating BlueStacks. You can delete the latest version and download an old version of BlueStacks. It doesn't require heavy systems. Here is the download link to install BlueStacks old version on PC.