Trying to find the best Evolve VPN Alternatives? Take a look at these options for your new VPN!
What is Evolve VPN?
Evolve VPN was a LAN emulation program where gamers could interact online, as well as play games through a secure and encrypted platform. However, the gaming toolkit ran out of funding. It's wasn't as flushed out as the Opera VPN, or other social platforms, but it did eventually become a part of Player.me.
All in all, if you're looking for new Evolve VPN Alternatives, there are plenty to choose from! Take a look at these top seven options for your new gaming VPN platform!
Top 7 Evolve VPN Alternatives
Whether you only want to use it for gaming online, or you simply want the added security, these Evolve VPN alternatives are worth your time!
OpenVPN
When it comes to finding an open source SSL VPN, OpenVPN is a good alternative to Evolve. You can access OpenVPN remotely, as well as choose different configurations, and WiFi security. OpenVPN is also a less expensive option when it comes to choosing a new gaming VPN.
WireGuard
If you're looking for a fast, up to date VPN, as well as cryptography that will keep your information secure, then WireGuard is for you! All in all, it is an extremely user-friendly interface that can run on a large assortment of computers. WireGuard can be used of gaming, for general use, as well as more specific personal and commercial uses. Get those new PC games ready for this highly secure VPN.
ZeroTier
ZeroTier is a very straight-forward P2P Encrypted VPN. Not only can you use it with your gaming needs, but you can also use it as an office LAN on the go. It's an excellent option if you need something secure, as well as reliable.
SoftEtherVPN
If you're looking for a multi-protocol VPN, that runs on Windows, Linux, as well as Mac and other operating systems smoothly, then SoftEtherVPN is for you. "Software Ethernet", or SoftEther, is an amazing option for anyone looking for a VPN server that is secure, as well as powerful. Not to mention the SSL-VPN protocol that runs with SoftEtherVPN is incredibly strong!
LogMeln Hamachi
LogMeIn Hamachi is one of the most popular Evolve VPN alternatives available right now. It is a VPN service that connects both your network and your devices to a secure virtual network. Not only that, but it also works on up to five computers on your network. Not to mention, it's free!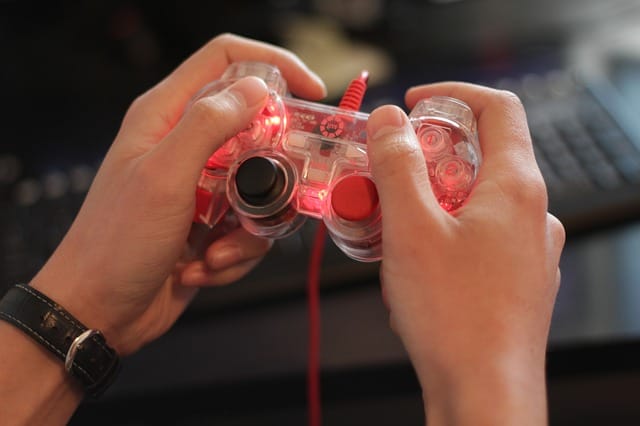 Freelan
Freelan is free, it is a multi-platform software, as well as offering peer-to-peer VPN! You can log in remotely, as well as set up both a small and large network. The VPN protocol can create Ethernet tunnels over IPv4, as well as IPv6. All in all, this is a user-friendly VPN that can be used for a wide-variety of online purposes, including gaming!
RAWG
As one of the best Evolve VPN alternatives, RAWG is an excellent platform for tracking what games you've played and having a comprehensive profile. Not to mention it allows you to create favorites, easily look through your game library, and play your games securely! A good option if you don't want to run your GO VPN, or simply game online without all the trolls!
What is the Best Evolve VPN Alternative for you?
Are you trying to find a new VPN gaming platform to replace Evolve? Then checking out any one of these Evolve VPN alternatives will make your gaming experience that much more secure. Whether you're logging into LogMeln Hamachi, or trying out OpenVPN, there are a lot of options for you!
Check more VPNs:
FAQ
Why do you need an Evolve VPN Alternative?
You need an Evolve VPN alternative because the Evolve platform is no longer in service. All in all, if you want a social platform, or simply a very secure VPN, then check out alternatives.
Why should I Use a VPN?
If you are gaming online, then you know how frequently you can be the target of online trolls. They can track your IP, or get your personal information, and making playing your favorite games impossible. However, a VPN blocks your IP, keeps your information safe, and keeps data transfers secure!
Are these Evolve VPN Alternatives free?
There are some Evolve VPN alternatives on this list that are free. However, there are a few that will cost money.
Is Evolve VPN Still working?
Evolve VPN is no longer a platform that is in service. If you liked the Evolve platform, then these Evolve VPN alternatives will work well for you!