Trying to find the best way for connecting Bluetooth headphones to PC? Then this easy to follow tutorial is just for you.
What to Look for In Bluetooth Headphones
A good pair of Bluetooth headphones will not only give you amazing sound, but also cut out the wires completely. You're going to be looking for something comfortable, something affordable, as well as a pair of headphones that will last!
All things considered, here are the best attributes for a good pair of Bluetooth Headphones:
Sound quality is good
Can endure workouts, runs, as well as relaxing and resting
Can hold a charge for a long period of time
Are comfortable in your ears, as well as coming with adjustment options
Affordable
Blocks out ambient sounds
Durable
Excellent reviews by customers, as well as users.
Once you find the perfect pair for you, it's time to start connecting the Bluetooth headphones to your PC. It's really as simple as installing your WiFi extender, or starting up your internet!
Steps for Connecting Bluetooth Headphones to PC
All in all, connecting your Bluetooth headphones to your PC isn't very difficult. Simply follow these steps, and you'll be on your way to listening to your favorite podcasts, music, as well as shows and movies in no time.
Step 1: Turn on your Computer's Bluetooth, as well as make it discoverable
Step 2: Turn on your Bluetooth headphones, make it discoverable by following the manufacturer's instructions. Some devices you simply have to turn them on!
Step 3: Select the Start button
Step 4: Click on Devices and Printers
Step 5: Select Add Device
Step 6: Choose the name of your Bluetooth headphones
Step 7: Click Next
Step 8: Wait for the pairing to finish. Some headphones will chime, as well as beep, or make some sort of sound to confirm it is connected.
Step 9: Start your listening with your headphones!
There you have it! Overall, connecting Bluetooth headphones to PC isn't hard. You simply need an active Bluetooth connection, as well as to follow these simple steps!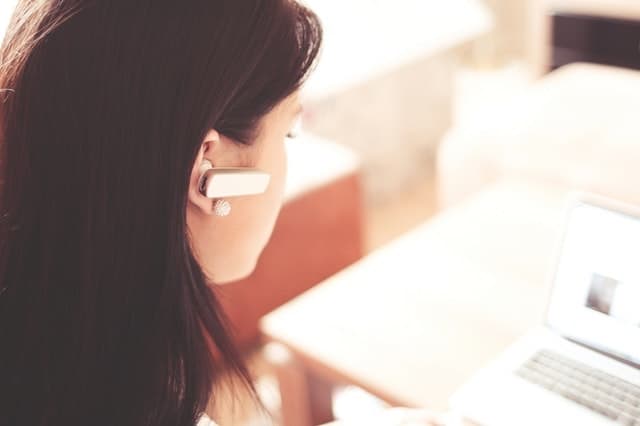 How to Adjust Bluetooth Headphones Settings
Once your Bluetooth headphones are connected, you can adjust the settings really quickly. Furthermore, this allows you to listen to your specific sound quality needs.
Because playing video games on your n64 emulator, as well as listening to music, or movies can all require different settings. So knowing how to make the most of your Bluetooth devices is key!
Here are the steps to adjust your Bluetooth Headphone Settings:
Step 1: Connecting your Bluetooth Headphones to PC is all finished. Then Turn on your headphones.
Step 2: Right-click on the sound icon (Speaker with "sound" lines) on your desktop
Step 3: Open "Sound Settings"
Step 4: Under "Input", select your Bluetooth headphones
Step 5: Click on "Device Properties" underneath the name of your headphones
Step 6: Choose between "General", "Listen", as well as "Levels" and "Advanced" to create the soundscapes you need!
That's all there is to it!
FAQ
Can I connect any Bluetooth headphones to my PC?
If you have an active Bluetooth device, as well as Bluetooth options on your PC, you should be able to connect a wide variety of devices. However, if your PC doesn't have Bluetooth, then you can always plug in a USB Bluetooth adaptor for connecting Bluetooth headphones to PC.
What is needed to connect my headphones?
You will need an active Bluetooth connection on your PC, as well as Bluetooth headphones. The headphones must be close to the device for pairing.
Will connecting my headphones harm my PC?
No. Pairing headphones will not damage your PC.
Can I control my Bluetooth headphones from my computer?
Yes. You can control the sound quality on your PC, as well as the overall sound output from your Sound Settings options.