Best Android VPN For PC. Putting restrictions on internet stuff is common probably in every country. Mostly Asian Countries are involved in applying restrictions on many websites and platforms. The reason may be what so ever, but every person has a right to enjoy true internet freedom. Usually, content gets blocked due to unfavorable circumstances fo ordinary people.
Countries National Telecom Authorities, ISPs, and some private organizations demand the blockage of specific internet stuff. Like UAE has blocked VoIP apps and websites, China has banned social media like Facebook, Snapchat, Instagram and also Youtube. Some have blocked the 18 plus video streaming websites. So if you are facing blocking of websites in your country. You can unblock those all by using any credible VPN app.
Not make misuse of the content, keep it for research purpose. Virtual Private Networks are the most secure and comprehensive ways of accessing the prohibited platforms. They let you overwhelm all geographical restrictions, the condition is website or app shouldn't be globally blocked.
VPN creates a way like an underground tunnel, no one can see, no one can trace, it's just you and your work. People find difficulties in selection of VPN apps because they are massive in quantity. Other reasons, not all VPN apps are real and workable, many of them are fake. So to diminishing users difficulty, we are here with best Android VPN for PC. See what are the best Android VPN for PC, and how can you run Android VPN on PC, Windows & Mac.
Top 10 Best Android VPN For PC:
We have ranked these VPN apps according to their ratings, number of downloads and user's reviews. Services offered by them are of different types. See which VPN suits you and which can fulfill your requirements. Some VPN offers lifetime connection for free just in exchange for ads and some offers paid subscriptions. There are also those VPN who offers both free and paid VIP services. Here the list begins, examine and do the selection.
This USA based VPN is one of the trendsetters in VPN world. It was the one of those who makes us able to get rid of those ads & pop-up loaded proxy sites. Betternet VPN is trusted by millions of users. It is famous for its quality services and fastest unblocking. It offers a free trial period for new users to try. After it, if the client is satisfied with services and wants to use more of it, he has to pay some money. Prices are set according to the subscription time period. See key features of Betternet VPN below. Truly one of the best Android VPN for PC.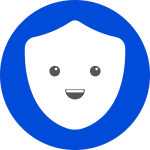 Maximum security and maintain privacy like a pro.
Reasonable rates and extraordinary services.
Offers stable connection, your internet connection must be stable and provide enough speed for a better experience.
Protects us from malware and hackers.
Strong security to protect our saved passwords and credentials on the browser.
Unlimited Bandwidth and connection time for subscribers.
24/7 active team members to solve user problems.
Meanwhile the trending of VPN VPN tools, Snap VPN has made its own remarkable recognization. Snap VPN focus on all aspects which users are looking for. Mainly focus on unblocking but also considering other factors like security and privacy. It is safe to download and use. It is one of the free Android VPNs which offers free services for a lifetime. Means you don't need to pay a single penny. Moreover, if you want to use the VIP services than you have to pay a minor amount. Experience the fast unblocking through multiple servers with Snap VPN.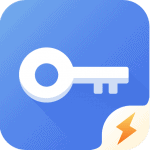 Make yourself untraceable and Unhackable.
Hide your IP to make yourself anonymous.
Saves you from ISP's and agency monitorings.
Privacy is uncompromisable for Snap VPN.
Free to download and use for Lifetime.
Special Accounts protection for passwords, ID's and credentials.
Most demanded locations with fast servers.
VPN Master is probably the most popular Android VPN tools. Every technology hub like Tech Radar and CNET have suggested this app to their viewers. VPN Master provides totally free services only VIP servers are paid. Truly a master of VPNs by work, by services and by every aspect. This app is very easy and simple to use. No need for sign-up or Log-in. Based on one tap access system. Just download and tap to connect with the automatic picked up sever. The auto selected server is a neutral proxy doesn't base on any country. If you want to select any country like, USA, UK, France, Netherland or any other one, select it from the list. We are including VPN Master in our list of Best Android VPN for PC.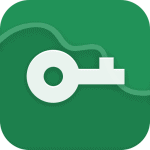 Free to use for a lifetime.
No hidden charges or subscription fees.
Without any limitations of connection time and bandwidth.
Fasten your browsing and streaming.
No sign-up required one tap access.
List of faster servers of different location in different countries, select the desired one.
Best for maintaining security and privacy.
Stream the shows and channels which are not allowed in your region.
The real IP vanisher is here. IPVanish VPN is truly like a magician. Hides your IP like a magician hides objects. All the problems on internet hacking, tracing get started with IP. IPVanish saves us from negative activities. Although IPVanish PC version is available that's not for free. On the other way IPVanish for Android in both free and paid category. All the premium and most demanded locations are present in this tool. Highly recommended by technology enthusiasts. Many big technology blogs have ranked IPVanish in top 10 best Android VPN. And we are including this sensational tool in our list of best Android VPN for PC.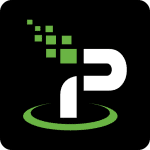 Vanishes your IP and put the anonymous mask on your access.
Untraceable by ISP's and agencies, unhackable for manipulators.
Both free and paid services available as per the user requirements.
More than 60 countries with over 40,000 shared IPs (VIP).
850 VPN servers worldwide (VIP).
Get a military alike protection with (AES-256) for your browsing and streaming.
Switch between servers without disconnection.
Experience the best privacy maintainer.
Norton VPN is not just a tool, it's a proper setup. This brand is famous for making the awesome tool of different genres for Android, iOS, Windows, and Mac supported devices. Norton VPN and their Antivirus have grabbed appreciation by many of the prominent technology blogs on the internet. Offers you paid services, but first, you can try the free trial period. If you are satisfied, you can proceed further. Keep using this awesome VPN tool for a lifetime by paying subscription fees after the due duration. Rates are not so much high as compare to services offered by it. Deserves to be called best Android VPN for PC.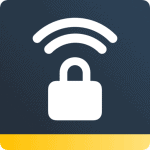 Protects us while using Public WiFi & Hotspots.
The free Trial period for 7 days, first satisfaction than pay.
Hides your identity while browsing and streaming.
Doesn't interrupt you during connection as connection time is unlimited.
Unlimited bandwidth and data usage, from MBs to GBs & GBs to TBs.\
Uncompromisable privacy for it's precious and respectable users.
No malware and hackers, it saves us from them.
Absolutely safe and secure from every angle.
Low rates and high-quality services.
24/7 active customer support.
VPN Monster is one of my favorites, and I am personally using it now. It is free to use and download. Light file size makes us able to download this tool in seconds. VPN Monster is only for smartphones and tablets. Not any PC version available of it. But we will guide you how to download VPN Monster on PC. What you want more, Try VPN Monster it's a complete package. Locations of countries which users demand, most of them are present here. Currently, in free servers, they are offering USA (San Francisco, New York), Netherlands, Singapore, Germany, United Kingdom, Canada, and India. Although free servers are enough for unblocking. If you want VPN Monster to use an app like Netflix, try VIP servers by paying the minor amount.
An incredible tool without any charges, free usage for a lifetime.
Locations of countries which users demand, most of them are present here.
Security and Privacy with strong parameters.
Free to download.
Protection on Public Hotspots and WiFi.
No requirements and formalities.
No sign-up, ID, Credit card required.
Unlimited Connection time and Bandwidth.
One tap access for connection and disconnection.
Turbo VPN is one of the most downloaded VPN tools on Android. Got a massive rating of 4.7 by 1.7 million registrants. That's why we are including Turbo VPN in our list of best Android VPN for PC. Not officially available on PC, Windows and Mac Supported device. We have already posted a way to get Turbo VPN for PC, check it. It is free for lifetime, one of my colleagues it using and he seems to be satisfied with its services. Let you overcome all geographical restrictions. The main focus is on unblocking, but privacy and security measures are also strong. Offers you many servers and locations in free mode. If you want VIP servers details, they are countless, fastest, most secure and stable.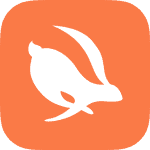 No money required to get and use Turbo VPN.
Both VIP and free servers choices are available.
Make your access anonymous by changing your IP.
Unblock social media platforms like Facebook, Instagram, Snapchat and Youtube.
Compatible with VoIP like Viber, IMO, Skype, WhatsApp, and others.
No log-in, no sign-up, no credit card, no formalities.
Fast servers of most demanded countries.
Works on WiFi, 4G, 3G and their LTEs.
Japan, South Africa, Sweden and other locations which are rarely available.
Tired of watching the blocked sites and apps, want to access them? Try Yoga VPN. It is one of the top trending VPN apps. Not so much new, infact it is an old tool. But their services are still like their beginning charm. This VPN app just consumes 9.4 MB of your smartphone internal storage. People who have low storage smartphones can avail this facility. What do people like about Yoga VPN? It is one of the best free VPN apps. Connect with the desired location, different countries servers with prominent listed locations. Unblock all apps and websites which are blocked in your region by a government.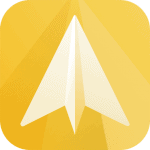 Secure your access to unsecure platforms.
Get protection on Public WiFi & Hotspots.
Unlimited Bandwidth and connection time without any interruption.
No ads and Pop-ups (VIP).
Fast and stable servers let you smooth streaming and browsing.
Watch those shows which are not allowed to stream for free in your region.
Just download and experience best one tap access without sign-up ID requirement.
Hola VPN is the simplest VPN available. Literally, the simple button and server changing option, no other things on the interface. That's why people love it. This VPN is unlimited to stream and browse. From GB's to TB's no restrictions on data usage. People who want true internet freedom must try Hola. Connect to the premium location which people want most. USA location like Newyork and San Francisco are present here. Usually, the average user doesn't know how to maintain their privacy. ISP's and agencies are continuously observing our internet activities. So to avoid such circumstances, Hola VPN is useful.
Unblock Facebook, Instagram, Snapchat and Youtube.
Unblock VoIP like Viber, IMO, Skype, WhatsApp.
VPN for UAE.
Free unlimited VPN for a lifetime but only with standard services.
No Sign-up, Log -in Required.
One tap access.
Finally, we are concluding out the list of Best Android VPN for PC by adding Touch VPN. Although this tool is not so much famous like the aforementioned VPN apps. Its services quality is matchable with the high ranked VPN tools. Touch VPN belongs to the modern family of VPN apps. Which offers unlimited data usage for the Android and iOS smartphones & tablets. No lengthy procedures of setup. It is ready to use, you just need to download it. For unblocking the prohibited content they provide you fast servers even on standard service. Blocked contents are just one step away from you. Get the locations of popular countries enlisted with fast and stable servers.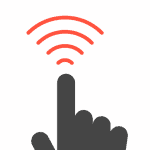 Untraceable for ISP's and agencies.
Unhackable for Hackers.
Protects us from Malware and corrupted files.
Free to use for a lifetime.
Maximum security and maintain privacy like a pro.
Few Ads or Pop-ups will appear while establishing a connection, but not during browsing.
Uncompromisable Security and Privacy.
Strong SSL encryption will make you anonymous.
So viewers! that was our list of Best Android VPN for PC. Hopefully, you will be satisfied by using any of the aforementioned fields. These apps are just perfect and 100% workable. If you liked this info, please share it with your friends on social media. Let this information spread among your circle. Have a nice day!