Android games and apps are more compact and easy to run. Not to mention having easy access on your cell phone! All in all, there are multi-millions of applications and games available on the Google Play Store. On the other hand, PC systems have stunning big screen elements. It increases the level of entertainment, fun, and facilitation. In order to combine both experiences, Android emulators were created.
What are Android Emulators?
Android Emulators are types of software that help to run Android applications and games on PC. There are many Android emulators that provide their services on multiple platforms.
This list contains some of the best emulators out there for you right now!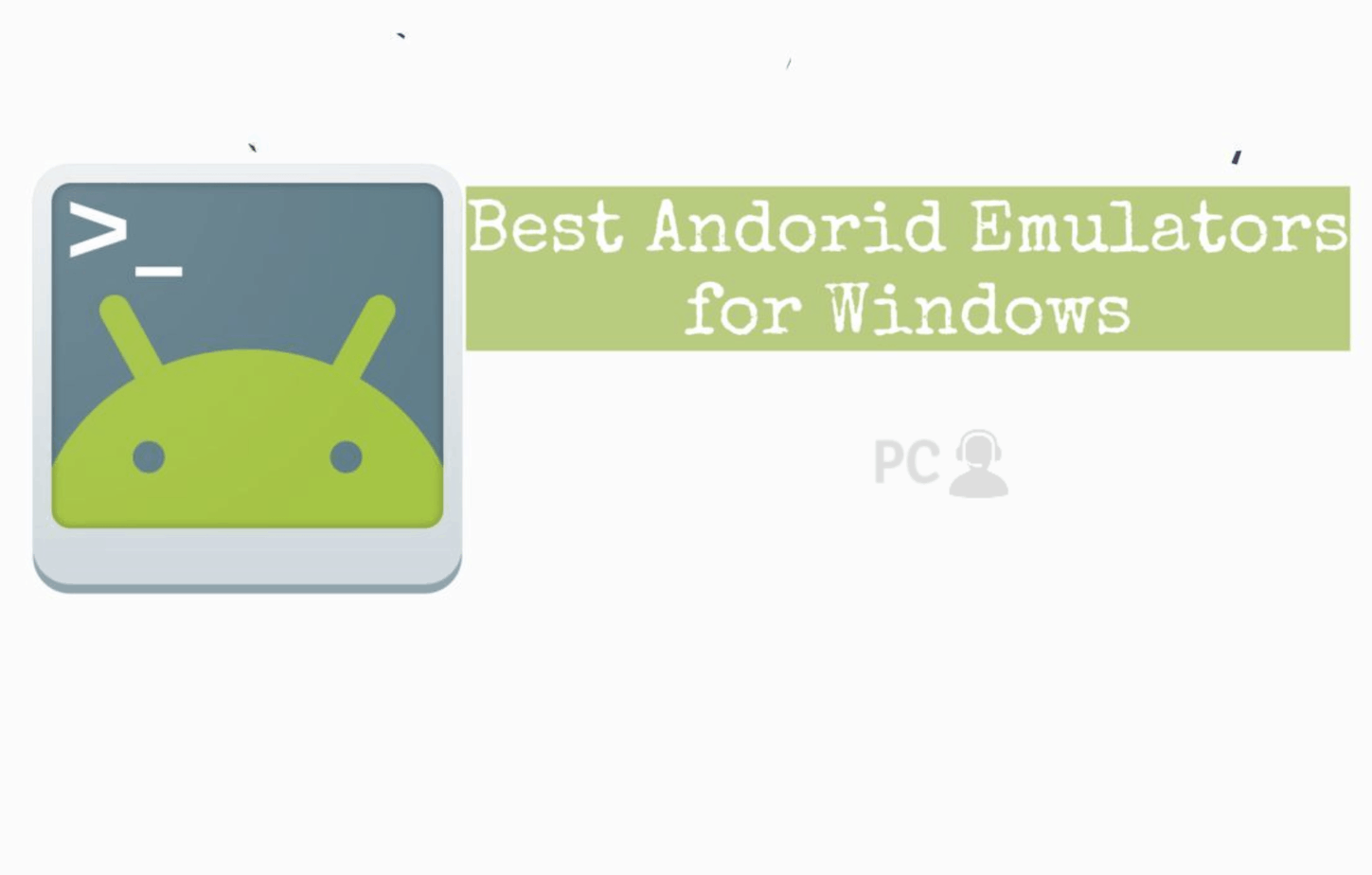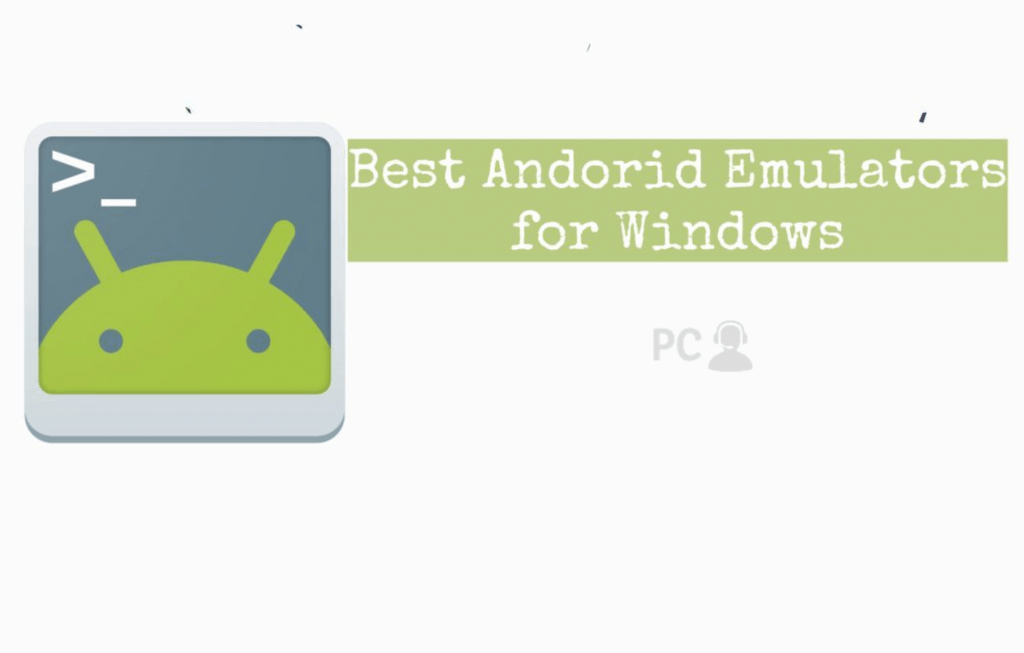 List of The Best Android Emulators for Windows
Android emulators are operated through a proper channel of developers and operators. They launch the updates to refine their products in a professional, as well as timely manner. With the passage of time, emulators are improving their speed, performance, controls, as well as operational skills.
Below you can check the list of the best android emulators for Windows available to you right now!
Genymotion
Ko player
Andy
1) BlueStacks:
BlueStacks is the trendsetter of the initial Android emulator concept. This software introduced the idea of running Android on Windows PC invented in 2009. All in all, it is a wonderful thing for people looking to run programs on multiple devices.
Probably all the specifications of Android OS are present in this stunning software. It was created by the former CTO of Macfree MR Rosen Sharma, Jay Vaishnav, as well as Suman Saraf. Currently, this software is operable on Windows 7/8/10/XP/Vista and Mac OS.
BlueStacks Features
BlueStacks includes many user-friendly features that make it an excellent emulator. Here are just a few:
Gaming controls include the following: Shooting, Moba Mode, Multi-Instance, Sync, Farm Mode, Real time, Macros, and more.
Translations,
Smart Controls
ReRolling
Script
High FPS
High Definition visuals
 Pros
Thousands of apps now available on your PC
Lots of Games, as well as HD gaming
Touchscreen computers like playing on giant smartphone
Doesn't take up a lot of memory
Cons
Several reports of bugs
Controls within applications delayed, as well as not working at all
No selection of picture mode
App Suggestions are aggressive
Final Verdict
All things considered, BlueStacks is a front-runner for your choice of Android Emulator. Not only can you play games in HD, but you can also access thousands of applications through your PC and Mac. Overall, despite some bugs and control issues, BlueStacks is a fantastic option to get Android apps on your PC.
2) Nox App Player:
After BlueStacks, Nox App Player comes second in the list of best Android emulators for Windows. Currently owned by the Big Nox. With the latest updates as well as new downloadable versions, Nox is many times faste.
Currently, the Nox emulator is supported by the Android 6.0 and higher. Nox App Player made its reputation by its remarkable services. Not only does it offer all the preinstalled apps, but it also offers built-in applications present in Android smartphones! All in all, it also contains fantastic features like joysticks and arrows to play games on it.
Nox App Player Features
There are many excellent features included with the Nox App Player. These include the following:
Keyboard control for mapping with one click
Multi-Instances to play more games and synchronize the operation of the game
Macro reporter
Android 4.4.2 and 5.1.1, good with X86/AMD
Fast speeds, as well as shaking features make gaming a great experience.
Pros
Fast, as well as solid game play
Few compatibility issues with gaming apps
Multi-Stage support for both Windows, as well as Mac computers
Supports Joystick and Outline Board
Natural Keyboard mapping
Cons
Problems occur with application installation for some apps
Not available for other PC operating systems
Limited application selection, as well as download preferences
Final Verdict
If you're looking for an Android emulator that lets you have a full gaming experience, then the Nox App Player is for you. Though there are less apps that seem to be compatible with this emulator, you still get unique features. The joystick and outline board make this Android emulator a step above the rest!
3) MeMu:
MeMu is the creation of famous technology makers and developers Microvirt. It was founded in 2015. Not only are they still providing their services of running Android apps on PC, but they also created this emulator.
It is ranked as one of the best Android Emulators from 2018 by many popular technology enthusiasts, as well as platforms like Techadvisor and Lifewire. Overall, it is currently one of the most successful emulators. Furthermore, the current OS version is Android 5 and highter. You can run countless Android apps and games on PC through MeMu.
MeMu Features
MeMu offers compatibility updates with the following:
COR
Valkyrie Connect
PUBG Mobile Lite
One Punch Man
Garena Call of Duty Mobile, as well as Rise.
Other features include:
Customization with CPU#, as well as Memory Size.
Nav Bar Location, root mode, as well as resolution.
Mapping the keyboard, as well as the joystick for touch screen.
Passing through sensor data (e.g. accelerometer) to Android, so you can play car-racing like games intuitively.
File sharing between Windows and Android
Pros
MeMu is constantly updating, as well as fixing bugs
Speed for app connectivity is very fast
Group functions included
Lots of customization options
Cons
Sound quality buggy, as well as lagging sometimes
Softkey doesn't show up on some apps
Poor compatibility with AMD processor
Tilt, as well as accelerometer only goes left and right
Final Verdict
Despite some compatibility issues with certain processors, MeMu is an excellent option for an Android Emulator. All things considered, having amazing speeds and access to newer updates and bug fixes is definitely worth it.
4) Genymotion:
Genymotion is the most versatile Android emulator. It offers many Android OS versions at one time. Not to mention it is mainly targeted by developers. Genymotion is also known as Casual Android emulators. Not only does It feature many specifications which are useful for the applications and games, but it also has more use on Mac operating systems than on Windows or PC!
However, people love to use Genymotion on Windows also. That's why this emulator makes it to the list. Linux users can also experience it on their device. All in all, the main Attraction for this software is from gaming lovers. Because it offers smooth gaming controls and play!
Genymotions Features
Genymotions provides unique features from most Android emulators. Features include:
Ability to use camera and record screencasts of your playing Android games
Disk IO throttling to emulate devices with slow storage.
Change your virtual device's Android ID/IMEI/MEID values at any point.
Test Wi-Fi, 4G, 3G, Edge, subway interruptions as well as clone and reset your virtual device.
Available for Windows, MacOS and Linux operating systems.
Not to mention it has a forward gyroscope or multi-touch events from any Android device connected to your computer.
Pros
Live-Streaming possibilities, as well as access to cameras
Can use in-app GPS widget to test, as well as develop location-based apps
Access to over 3,000 Android Applications
Very fast speeds
Cons
Must create an account and set up before using application, as well as pay for the application
Can't set custom display resolutions
Audio distortion issues
Free version is for non-commercial work only
Final Verdict
All in all, the Genymotion emulator is a top Android emulator for many reasons. Because you can use thousands of applications, easily clone any device, and have multiple ways to install an app, Genymotion offers so much for users to use to their advantage. Not to mention it is incredibly fast!
5) Ko player:
If you love the anime series and their games, then Ko Player is the best option for you. This Emulator is ranked as one of the best Android emulators list by many technology geeks and innovators alike.
Ko Player runs the Android apps and games on PC, as well as Windows. So far this software offers a sophisticated and user-friendly interface. Easy to understand for the beginners, as well as simple to operate. It features the exact same controls which we have experienced on Android smartphones. Swiping, tapping, dragging, as well as many others can be controlled through this emulator. Furthermore, this program was specially designed to convert the game controls on mouse and Keyboard!
Ko Player Features
There are many innovative features included with the Ko Player emulator. These include the following:
Built-in video recording feature to record videos
Built-in Google Play Store.
Not to mention a toolbar that allows for quick access to volume adjustment, screen capturing, settings that include choosing your desired resolution.
Ability to set a Boss key.
Pros
Available for free
Quick to download, as well as easy to navigate
Video recording options for your games, as well as other apps
Cons
Some games are not support
Control mapping takes a lot of getting used to
Apps run shakily, as well as can suddenly stop
Final Verdict
As far as free, user-friendly Android emulators go, Ko Player is up there as one of the top options. Keep in mind that some applications are not supported through this program. However, the video recording options, as well as the open settings options are really excellent!
6) Andy:
Andy is not a new addition to the droves of Android emulators. It is the most underrated software in the field to date. All things considered, it is an amazing option, but it doesn't have as many high-quality features as the other emulators on this list.
It is useful for those users who are using low RAM on their PC and Laptops, as well as having limited space on their hard drive. Android apps on PC it works brilliantly through the Andy emulator. You can download it from andyroit.net, or click on the below button. By using You can run the Android tools for PC and Android VPNs for PC.
Andy Features
The Andy emulator includes the following features:
Seamless sync between desktop and mobile devices, as well as providing lots of storage for Windows and Mac OS alike.
Offers push notifications, enables app download from any desktop browser to Andy
Uses the most updated versions of Android OS, as well as brings communication and entertainment apps to your PC.
Multi-Touch support, cloud saving to Android, Sensors integration.
Runs apps from your desktop, and so much more!
Pros
Access to lots of applications
Great connectivity options to Windows, PC, Mac, Mobiles devices, as well as desktop browsers
Able to support XBOX and PS controllers
Camera integration
Cons
Gaming, as well as other high-definition video apps won't work as well as with other emulators.
Downloading, as well as installation issues with certain games
Final Verdict
Overall, Andy is an extremely user-friendly program that can run Android applications directly from your desktop. However, there are a few applications that don't run as smoothly. But if you're in the market for a reliable emulator, as well as having lots of connectivity options for your apps, then Andy is the choice for you!
The Best Android Emulators for You!
The best Android emulators are just a few clicks away. Whether you're running on PC, a Window's OS, or even a Mac OS, there is an Android emulator out there for you. Check out the options on this list to find some of the most popular, as well as the highest-quality Android emulators on the market.
FAQ
Here you can find some of the most frequently asked questions about Android emulators. Topics range from prices, to memory space, as well as safety and viruses. Read on to see if your questions are answered below!
Is an Android emulator safe to use on my computer?
Yes. Using Android emulators is a completely safe thing for your computer. If it is provided by Android SDK, or through an AOSP source, then it is the safest. However, some third-party emulators may require some research on your part as far as safety is concerned. All in all, the best emulators are safe to download to your computer.
Do emulators contain viruses?
No, typically not. There are some apps and games that may cause problems. However, Android emulators are considered safe to use, and virus free.
What is the best Android emulator for saving hard drive space?
Android emulators use up a lot of processing power, as well as using a lot of your computer's hardware resources. This is why you may feel that your computer is running a tad slower while using an emulator.
How fast are Android emulators?
Most Android emulators run quickly, as well as smoothly as they process Android apps and games. Not to mention they allow you to adjust settings, resolution, and more to make it go even faster!
Can I use an Android emulator on any computer?
There are many Android emulators that can operate on different platforms. While some can function on all Windows, Linux, Mac, and other operating systems, other are limited to one. All in all, finding the right Android emulator for you may call for you to do research regarding what will run best with your specific operating system.